Impact Laws: The Cause of a Hook (Video)
by

Robin Symes
Golf tips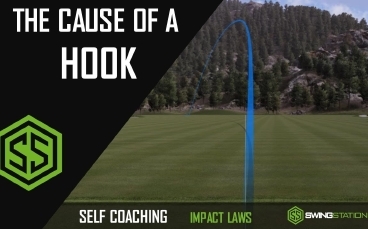 What causes a hook? Watch this video to discover what is precisely a cause of a hook.
---

Originally from Northern Ireland, Robin has been involved with the game of golf for over 20 years. As an amateur golfer, Robin won at all levels, county, national, and international. Most notably, Robin was instrumental in helping Ireland to win the European Team Championship – also representing Great Britain & Ireland.
Following his amateur career, Robin pursed his Professional career playing in mini tours and regional tours with invitations on the European Tour. While competing, Robin was achieving his PGA Class A status, and it was during this time he developed a great interest in teaching. This passion to teach lead him to begin his new career in 2003, working for David Leadbetter in England, and in 2006, transferring to a newly opened David Leadbetter Academy in South Korea, in which he spent 3 years as Senior Instructor.
In 2009, together with a top Korean coach, Robin opened his own academy, "RNY Golf Institute" and has become a regular instructor for Golf Digest.
If you haven't heard of Robin yet, you have most likely heard of a few of the world class professionals that he provides instruction and consultation to. The 2012 U.S. Women's Open Champion, NaYeon Choi, is just one of the many talented tour pros that have been working with Robin for several years now.
While Robin's main clients are aspiring tour professional, he also loves helping all levels of players. SwingStation's goal is just that, a tool to pass Robin's teaching on to players from anywhere in the world, helping them improve and increase their enjoyment of the game.