SuperStroke's success is hard to ignore. Check out the golfers on the putting green at your local golf course, and you will undoubtedly see many using the same putter grips that dominate on the PGA Tour. Their history is fascinating, and if you want to look back at where their success comes from, check out this article on their brand story that we featured earlier this year. Today though, we are not here to talk about SuperStroke grips but instead taking a look at a new venture for them, as they officially release the SuperStroke TXr-1000 Rangefinder. You read that right. SuperStroke is adding a laser rangefinder to their arsenal and jumping into the crowded distance measure device space.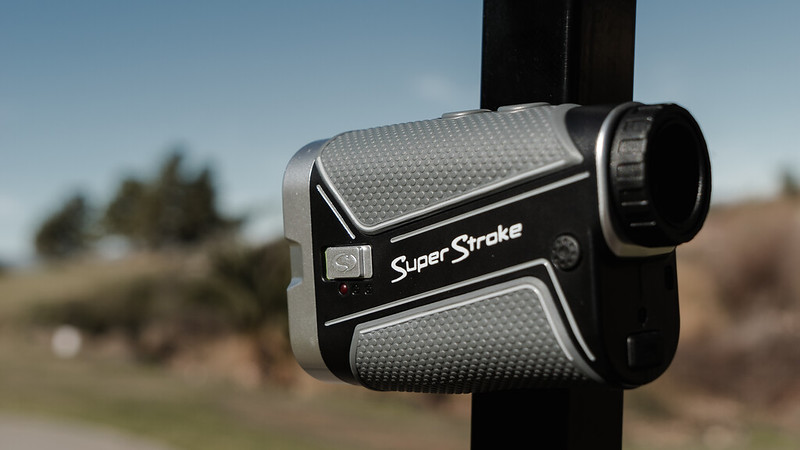 SuperStroke's TXR-1000 offers three different shooting modes. There is a mode that gives normal playing distances, a simple scan mode, and the ability for golfers to obtain their distance readings with playable yardages based on elevation changes, known as slope mode. Something a little different, but not entirely new, is that when the rangefinder is in normal mode, there is an LED light that illuminates, which is helpful if you are using this in competition. This tournament slope switch light makes it easy for those playing with you to know that your rangefinder is in a conforming shooting setting. Change over to slope mode, and that light turns off.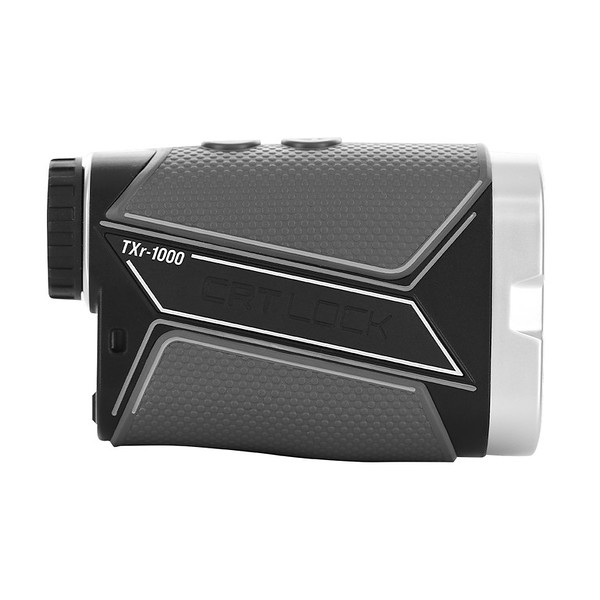 Another useful feature is their built-in magnetic cart mount which makes it easy and convenient to attach this rangefinder to your golf cart after each use. There was once a time when I didn't think much of this type of addition; however, my current rangefinder has a magnet, and it has quickly become one of my favorite aspects. There is a carrying case with a carabiner for those who do not wish for a magnet. Sometimes accidents happen, so thankfully, the TXR-1000 also offers shockproof protection. Let's agree that this is a feature that nobody truly wants to test.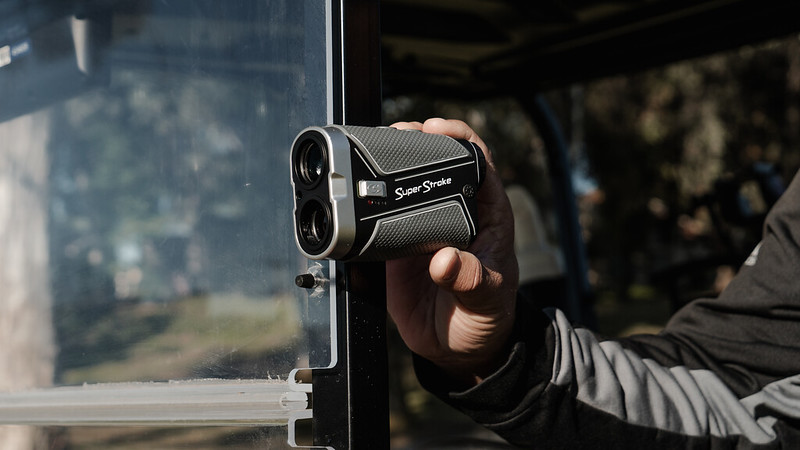 Some other notable specs include Flag-Lock vibration, providing haptic feedback once your target is locked in. This device can collect readings on targets up to 1000 yards, which is impressive, and with 7x magnification, it should make seeing those far away objects a bit easier. Also, there is no need to worry about buying batteries, as this is a rechargeable unit via a USB-C cable. Currently, there is no estimate of how long a fully charged battery will last, but that is something to keep an eye on in the future.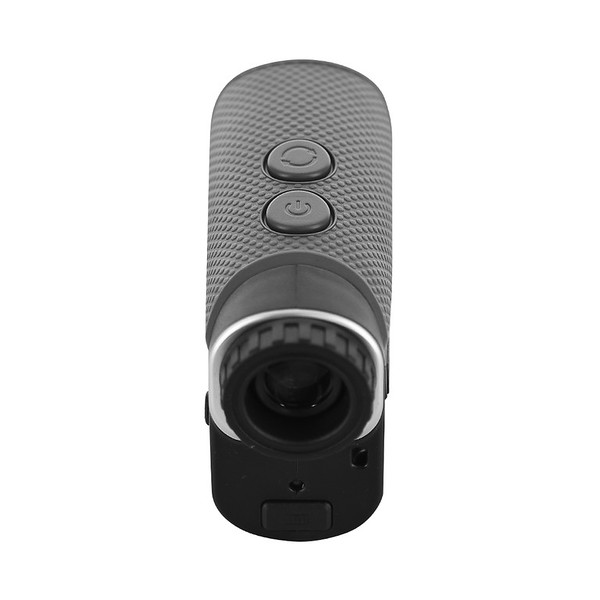 SuperStroke's rangefinder might not offer groundbreaking components, but it seems well thought out on paper. With three different shooting modes, vibration alerts when locking in on the pin, a magnet, and a rechargeable USB-C battery, the TXR-1000 takes aim on the valuable features for the everyday golfer. SuperStroke is a highly successful golf grip company, so their rangefinder appears to be coated with rubbery bumps to offer a more secure grip.
The Details
Available: Today
Price: $249
Magnification: 7x
Range:1000+ Yards
Modes:Slope, Non-Slope, Scan
The post SuperStroke TXR-1000 Rangefinder appeared first on The Hackers Paradise.